An Interview With Ray McCurdy, Audio Producer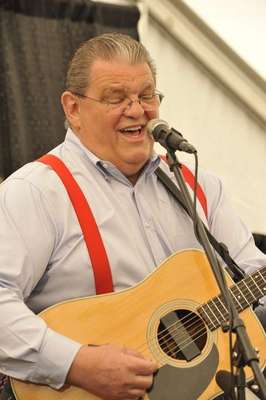 At the beginning of 2015, I put The Office Zoo up for audition on ACX.com, the audio production platform. In all honesty The Office Zoo was an accidental book, one that I wrote for fun while observing office dynamics and politics. I used to take part in a weekly 'call of doom', which was an incredibly boring call. In that time I would observe a character and post it on a blog and share it with my fellow office workers. I have to admit what made the blog so popular was the brutal honesty of the observation. I wrote what others dared not to say. Well, I had to stop because the call stopped and my working life is intense. It was then fate stepped in because I ran into a colleague on a train. We were both about to go on holiday and she said to me 'I used to love your blog and reading about the bizarre characters - is there anyway you could turn it into a book? I want to get it as a Secret Santa and as leaving gifts for people who leave the office.' I had not considered that such a book would be popular but produced it anyway because I like to take opportunities when they present themselves.
Anyway fast forward to Ray's audition. I had asked for a 'voice' who could deliver a humorous dialogue and sounded like David Attenborough. Well Ray didn't just deliver, he had me crying laughing at the delivery of the Office Stinker. As soon as I heard his voice, I knew he was the 'one'. Anyway here is his interview and I hope he inspires you!
How did you get into producing audio books?

In 2014, I was the musical director, and also played one of the main characters, in a production of the musical Smoke On The Mountain. One of the starring roles was played by my friend Rich Grimshaw who has been producing audio books for several years. Rich and I talked about his audio book experiences and he encouraged me to give it a try. I've always been an avid reader and I also enjoy voices and dialects. I enjoy performing, so its a way for me to combine all these interests into one activity.
What do you look for when choosing to work on an audio book?

When choosing a book to record, I look for something that I enjoy reading first of all. Then, when possible, I like to find something that allows me to use different character voices or dialects. Sometimes, I'll find something that I think is good information, like a self-help book, that someone might listen to, but not get around to reading. So I can read it for them!
What are some of your funniest / weirdest and most awkward experiences within audio production?

The funniest times are when you read something that makes you laugh, and the laughing causes you to mess up the take somehow. Then you have to do it over, and over, and over. Sometimes the more you try to fix it, the worse it gets until you just have to come back to it later.
What was it about The Office Zoo that appealed?

As I read through the audition text for the Office Zoo, I began to recognize "types" that I had encountered myself in the various offices I've worked in. I loved Ruby's
descriptions of her observations of these wacky "animal" characters and I found myself channeling Sir David Attenborough in the Life series of nature documentaries. That's where the accent came from that I used when reading the book.
What are your favourite bits of The Office Zoo that the readers should listen out for?

My favorite is the "Office Take All The Credit". There is great satisfaction when he / she gets what they deserve! I also identify with the Freaky But Definately Geeky as (there is one sitting close to me right now!).
Readers should listen out for the insufferable "Office Maternal / Broody / God She Wants To Get Pregnant" and the accompanying "Office - I Did It! I Got Pregnant - I Am Going To Be A Mom!". Sadly, everyone knows this person and Ruby says what we've all wanted to say but didn't. That's what I like most about this book. It gives hilarious voice to all those things we WANTED to say, but were pretending to be polite enough not to say.
If you were an office animal, what would you be? Erm...what do you mean an office animal? Well you may not know this, but there are numerous varieties of office animal migrating to the workplace each day. Every type, with its own characteristics, is awaiting discovery in The Office Zoo. All of those who enter the office jungle on a daily basis have potential for office animal categorizing adventure. Whether we like it or not, each of us falls into one of the many office zoo categories. So which one are you? Which office animals surround you?
I'll try to write this without spoilers or going too long winded, but the basic gist of this review is: If you are a fan of humour with a generous helping of wit and you've ever worked in an office, you will like listening to this!

Boy, it's a jungle out there. If only there was a field guide with the helpful hints, tips, and 'general don't get yourself eaten accidentally' advice that could help us navigate it all…well this might just be it! Office zoo reads like a Nat Geo guide or a safari special, but on the study of a species of 'animals' that you don't need to travel outside of your city to see in their natural habitat (yay!).

The book reads from point of view of an explorer, which added to the experience and immersion into the guide. The author's tone was to me perfect for the subject matter. It took me a moment to get used to the narrator's voice, but once I settled in I realized it was actually a good choice. The narrator reminded me so much of animal nature guide narrators, and that definitely put my brain right in the action, and I had no trouble visualizing the office beings that the author was so helpfully describing.

Despite it being in the humour category, there were quite a number of valuable lessons presented, albeit some slightly over emphasized - the better for us to recognize and work to correct them. If only all company welcome packages included certain snippets of this with the avalanche of company policies - if not only to show that humour is not dead in the office world, but so that people would have a much more enjoyable (and more memorable) reminder to be aware of how they engage with others in the office. We spend so much of our lives in offices (unless you are an actual safari guide, professional base jumper, or something equally office-free), a guide is definitely needed.

There are some characters that were rather harshly covered, but these are made in 'lemme tell it to you straight' tone, so it fit with the narrative of the book. Near the end of the book a few of the character's seemed repeated, or at least very similar to those described in the beginning of the book (granted a I listened to the whole book in one shot, so it may be better to listen to the chapters in segments).There was a weird thing with the recording on my device where all of a sudden it sounded like the narrator teleported to an echo-y tunnel right in the middle of a chapter. I got over it, but it is jarring.

I went into this book expecting to be entertained. I was. But it also got me thinking about my everyday environment in a different way. A humorous take on office culture and a well spent afternoon! I will look up the author's other work.